Welcome to music4worship, providing a high quality one stop shop for musical instruments and sound equipment for today's worshipping church and musician.
music4worship is the faith supplies wing of Promenade Music, and supplies directly to churches, chapels, places of worship, crematoriums, faith schools, faith missions, Christian worship festivals, faith conferences, house groups, church halls, faith charities, personal benefactors, worship bands, religious organisations, prison faith programmes, religious associations, and Christian philanthropists as well as individual Christian musicians.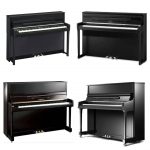 Digital Upright & Traditional Upright Pianos
We offer Digital Pianos by yamaha, (including their clavinova range), kawai; roland, and korg; as well as Hybrid Pianos and Traditional Upright Pianos by collard & collard, charles howes & son, kawai, bluthner, irmler, yamaha.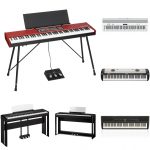 Portable Digital Pianos, Keyboards & Synths
We offer Portable Digital Pianos by yamaha, kawai, roland, nord and korg. You can choose from portables with speakers or portables without speakers; portables with 88 notes or portables with less than 88 notes and professional portables, semi-pro portables or entry level portables. We also offer Portable Keyboards, Synthesisers & Workstations and MIDI Controllers.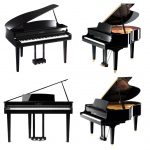 Digital Grand & Traditional Pianos
We offer Digital Grand Pianos by yamaha and kawai; and Traditional Grand Pianos by yamaha and kawai; and a range of beautiful English made collard & collard piano stools (expertly crafted by Dean Watts) as well as piano accessories.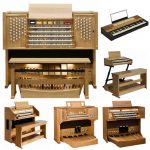 Digital Classical Church Organs
We offer Digital Classical Organs and are part of the company who is the UK importer of content organs from the Netherlands. We also sell viscount organs from Italy. We offer a range that includes portable classical organs, 1 manual organ keyboards, 2 manual organs, 3, 4 & 5 manual organs.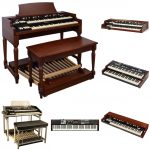 Digital Classic Hammond Organs
We offer Digital Classic Style Organs and single manual keyboards by hammond. To compliment the iconic hammond sound, we also sell leslie amplification. You can also add organ MIDI bass pedalboards to your system.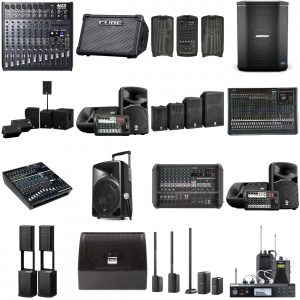 Public Address & Sound Reinforcement
We offer Public Address equipment including portable p.a systems, passive mixers, powered mixers, passive p.a speakers, powered p.a speakers, p.a bass subs, p.a monitors, in-ear monitors, power amps, d.i boxes, hearing protection, p.a accessories.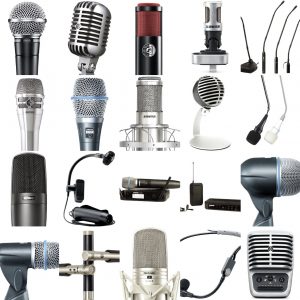 Microphones
We offer Microphones including wireless mic systems, handheld mics, lavalier mics, headset mics, lecterns mics,  instrument mics, studio mics, usb & ios mics, boundary & overhead mics, broadcast, shotguns etc, hi-hat mics, snare & tom mics, bass drum kick mics, cymbal mics, percussion mics, drum mic packs.
Guitars
We offer a full range of Guitars including electric & semi-hollow models, acoustics, electro acoustics, 12 strings, carbon graphite, travel,  tenor & baritones, bass guitars, classical & electro nylon, gypsy jazz, resonators & laps, pedal steels, left-handed instruments.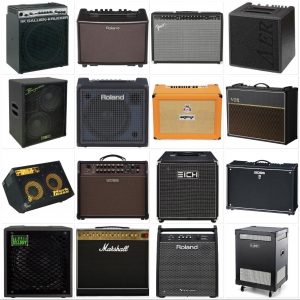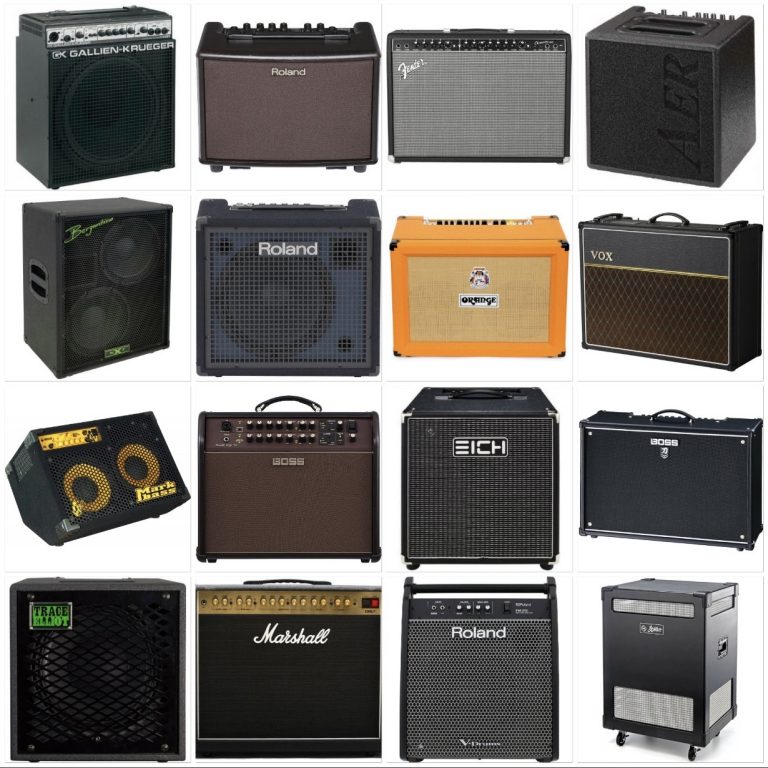 Instrument Amplification
We offer Electric Guitar Amplification (incl. guitar combo amps, guitar heads & guitar cabinets); Bass Amplification (incl. bass combo amps, bass heads & bass cabinets); Acoustic Amplification, Keyboard & Organ Amplification (incl. keyboards amps, classical organ amps, leslie speakers) and Drum Amplification.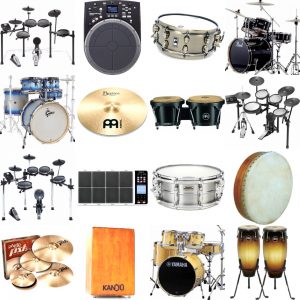 Drums & Percussion
We offer Drums & Percussion including Here are quick links to… digital electronic drums, acoustic drum kits, snare drums, cymbals, percussion, drum hardware.
Orchestral Instruments
We offer Woodwind Instruments (incl. clarinets, flutes, saxophones, digital electronic wind, etc); Brass Instruments (incl. trumpets, trombones, french horns, cornets, flugel horns, tenor horns, baritone horns, euphoniums, tubas, sousaphones); Stringed Instruments (incl. acoustic violins, acoustic violas, acoustic cellos,  acoustic double basses, electric violins, electric violas, electric cellos, electric double basses); Orchestral Percussion (incl. timpanis … glocks & metallophones, marimbas, xylophones, vibraphones, chimes & tubular bells, orch. snare drums, concert toms, orch. bass drums).
Thanks for reading and please feel free to get in touch if you have any questions or queries. Read more about music4worship and we would love to help you and be your one-stop-shop for everything musical. contact music4worship anytime on 01524 402444 or email us at sales@music4worship.co.uk and please come and visit us sometime at 404 Marine Road East, Morecambe, Lancashire, LA4 5AR, UK (video tour of the shop). If you use the geographic location app 'what3words' we are at violin.lazy.giant
"Sing to the Lord a new song; sing to the Lord, all the earth. Sing to the Lord, praise his name; proclaim his salvation day after day". [Psalm 96:1-2]